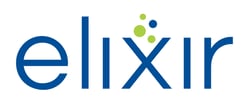 EnvisionRx is mixing things up and on September 1, we will be known as Elixir. This rebrand is more than just a new name, however. It is a true integration that is blending the best of all EnvisionRxOptions' individual brands into one integrated organization that improves efficiencies and offers best-in-class solutions for our clients and members. The blending has already begun and EnvisionPharmacies is now known as Elixir Pharmacy.
By combining our resources, including those of our parent company, Rite Aid—one of the nation's leading drug store chains—we will be able to leverage our assets, resulting in a better total offering for our clients and members. This synergy will also allow us to lower total healthcare costs.
As Elixir, we will focus on mid-market plan sponsors—employers, health plans and unions—providing unprecedented levels of service, clarity and control. Additionally, the integration provides the opportunity to dedicate resources to new innovations.
Improving Technology to Enhance the Digital Experience
One of our main initiatives is to enhance the digital experience for members and clients with industry leading digital tools that will make managing prescription benefits easier. We are implementing a product evolution that includes:
Simplifying and modernizing the multiple environments that EnvisionRxOptions currently operates
Automation to accelerate the speed of changes and updates, which will also lower costs
Delivering business outcomes with innovative, digital-first solutions
Providing reliability with a secure, compliant and operationally excellent environment
With these initiatives already underway, we will deliver:
An advanced adjudication platform with Software-as-a-Service (SaaS) capabilities, or on-demand software, which will allow clients to access the platform anytime, anywhere without having to download software onto their computers
A newly integrated full suite of PBM solutions, comprised of the best performing components
Digital engagement portals with an exceptional User Experience (UX)
A new and improved digital experience for members will provide user-friendly, self-service tools for members to manage their prescriptions, learn about their benefits and find answers to questions. Some of the planned enhancements include:
Integrated Member Portal – The PBM and pharmacy member portals will be fully integrated so that members' only need to login to one portal for all their prescription benefit needs, including filling mail order prescriptions.
Personalized Savings Offers – Members will receive an alert when there is a savings opportunity, such as a lower cost alternative—including generic and preferred medications—or if filling a prescription at an in-network, preferred or mail order pharmacy would cost less.
Dynamic Pharmacy Search Filters – When searching for a pharmacy, beyond location, members will be able to search for other features, such as pharmacies with drive-thru pick-up windows, those that are open 24-hours a day or pharmacies that offer vaccines.
Ask-a-Pharmacist – Members will be able to send messages to ask a pharmacist questions about their medication.
Refill Reminders – Members will receive alerts when they have a prescription that is ready to be refilled.
We will be working on developing these enhancements over time, while continually adding new innovations.
Changes that Are Not in the Mix
We want to make this transition as smooth as possible for our clients and their members. As such, there are several things that are not changing. Members will still be able to:
Use their EnvisionRx member ID cards.
Access the legacy portals with the same login as before. When the new digital experience debuts, information will be provided to members on how to activate the new integrated Member Portal.
Enjoy the same level of service they have come to expect.
More than Just a Name Change
Our rebrand to Elixir is an evolution that will combine all of the resources of EnvisionRxOptions and refine our operations to bring the best of our proven solutions from across our businesses, allowing us to offer crafted solutions to cure today's pharmacy benefits challenges.
Coming Soon
We are continuing the blending process, but you can expect to see Elixir on all client and member materials by the end of the year. Visit elixirsolutions.com and follow us on LinkedIn and Twitter @ElixirPBM to see the ongoing transformation.